• coffee • coffee beans • cold brew • concentrated coffee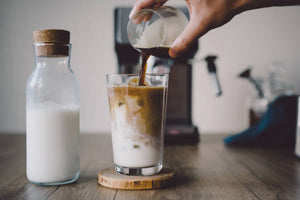 Concentrated coffee has various uses and can be quite versatile. Here are a few common applications for concentrated coffee: Diluted coffee: The most straightforward use of coffee concentrate is to dilute it with water or milk to make a regular cup of coffee. By adding hot water or steamed milk to the concentrate, you can quickly prepare a flavorful cup of coffee. Iced coffee: Coffee concentrate is excellent for making iced coffee. Since it's already concentrated, you can pour it directly over ice and dilute it with cold water or milk. This method ensures that your iced coffee won't become...
---
• Black Diamonds • Cocked & Loaded • coffee • coffee beans • L.A. Guns • L.A. Guns Coffee • Tracii Guns
WRITERS & ROCKERS COFFEE COMPANY is pleased to announce their new partnership with the Sunset Strip hard rockers, L.A. Guns on two premium signature coffees. To celebrate the upcoming release of their latest studio album, "Black Diamond," Tracii Guns and Robert Young from Writers & Rockers Coffee collaborated on the appropriately titled "Black Diamonds Coffee." "Tracii is a serious coffee drinker and knows a great cup of coffee," said Young. "This coffee, like their new album really kicks it. Tracii chose an awesome Guatemalan Antigua coffee bean and roasted them so dark, they actually look like Black Diamonds." The second...
---
• coffee • coffee beans • cold brew • Todd Kerns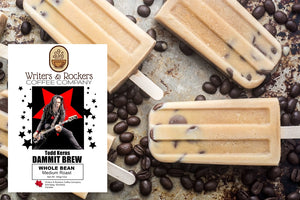 When it's hotter than a Slash lick outside and you're in desperate need of some Kerns' Koolness, suck on one of these Iced Dammit Mocha Pops for a rockingly sweet summer treat. This popsicle recipe, developed in our own secret Writers & Rockers Flavour Compound combines everyone's three favourite things—Todd Kerns, Dammit Coffee and oh yeah, chocolate. Ingredients: 2 cups of Todd Kern's Dammit cold brew (brewed in advance – see below) ¼ cup sweetened condensed milk 6-8 tablespoons dark chocolate chips Popsicle sticks Popsicle mold Directions: Mix sweetened condensed milk and the Dammit cold brew in a separate glass...
---
• coffee • coffee beans • Lee Aaron • Lee Aaron coffee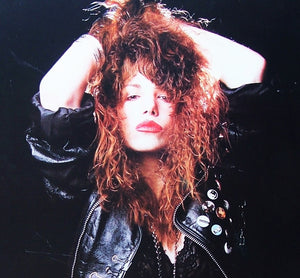 Legendary rock diva, Lee Aaron has teamed up with Writers & Rockers Coffee Company to launch her own BodyRock coffee blend. "We've taken the flavourful beans from our popular Coffee With The Queen blend," said Robert Young, Writers & Rockers creator, "And added just enough Colombian Supremo Espresso to give her blend a nice kick in high notes. After all this is the Metal Queen's coffee".To sum up Lee Aaron's career in one paragraph is nearly impossible. Plus this Canadian rock 'n' roll queen is still firing on all cylinders so the story is far from finished. Perhaps best known for her work...
---
• coffee • coffee beans
Before answering this question, you should know that coffee beans come in different criteria that can affect their density and overall weight. As a result, not all coffee beans are created equal.According to a lot of variables, coffee beans can have different ratios of internal ingredients. Also, it can have different levels of moisture and more. Also, people enjoy different kinds of coffee ranging from mild to strong and bitter ones.So, the exact number of coffee beans in a single cup depends on a lot of aspects. For the sake of argument, let's consider the most average cup of coffee....