The Best Rock & Roll Coffee On The Planet
We believe in good music, fine literature and great coffee. And that great coffee has to be fresh roasted and full of flavour. A coffee that does more than just taste good, it inspires and takes you to a whole new level. Our mission at Writers & Rockers Coffee is to share all of that with you in every, bean, cup and bag of our Damn Good Coffee.
News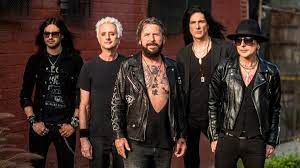 Blackbird Angels — founded by guitarist Tracii Guns (L.A. Guns) and bassist/vocalist Todd Kerns (Slash, Toque, Heroes and Monsters)–have announced the upcoming release of their debut album, SOLSORTE, on September 8,...