• Eric Sardinas • Eric Sardinas coffee • Eric Sardinas' dark roast
In the realm where soulful melodies meet the rich aroma of freshly brewed coffee, Eric Sardinas, the blues-rock virtuoso, is once again breaking new ground. Known for his electrifying performances on stage, Sardinas is now making waves in the world of coffee with his exclusive blends—Heavy Mojo, a dark roast, and Midnight Junction, a medium roast—crafted in collaboration with Writers & Rockers Coffee. Heavy Mojo: A Symphony of Bold Flavors Prepare to be transported into the depths of a dark, flavorful abyss with Heavy Mojo, Eric Sardinas' dark roast creation. This robust blend is an ode to the deep, soul-stirring...
---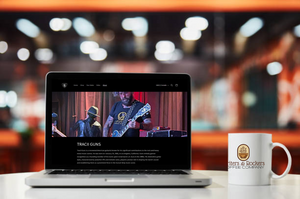 We're thrilled to let you know about the launch of a brand-new merchandise haven for all you Tracii Guns fans out there—check out Tracii.me!  Tracii Guns, the legendary guitarist and co-founder of iconic rock bands like L.A. Guns and Guns N' Roses, has now opened the doors to an exclusive online merchandise store, and we couldn't be more excited to share the news. Explore Tracii.me: Where Every Fan's Dream Comes True Tracii.me is not just a merchandise store; it's a celebration of everything Tracii. Whether you're a long-time fan or just discovering the magic of his music, this online haven offers...
---
• coffee • coffee beans • cold brew • Pairing coffee and food
Pairing coffee with food can be a delightful experience, and the choice of coffee beans can significantly influence the flavor profile. Here are some food pairing suggestions with different types of coffee beans: Light Roast Coffee: Food Pairings: Light roasts often have bright and fruity flavors. Pair them with light breakfast options such as fruit salads, yogurt, or a flaky croissant. The acidity of light roasts also complements smoked salmon or avocado toast. Medium Roast Coffee: Food Pairings: Medium roasts offer a balanced flavor profile. They pair well with a variety of foods, including pancakes, waffles, nutty granola, or a...
---
• coffee • coffee beans • grinding coffee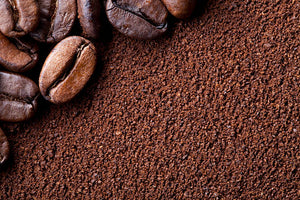 The grind of coffee beans significantly influences the taste of your coffee. The grind size affects the surface area of the coffee that is exposed to water during brewing, and this, in turn, impacts the extraction process. Here's how different grind sizes can affect the taste: Coarse Grind: Description: Coarse grind has larger particles, similar to breadcrumbs or sea salt. Recommended Use: Ideal for methods with longer extraction times, such as cold brew, French press, and percolators. Impact on Taste: Coarse grinds lead to a slower extraction, resulting in a bold and robust flavor with less acidity. It can produce...
---
• L.A. Guns • Todd Kerns • Tracii Guns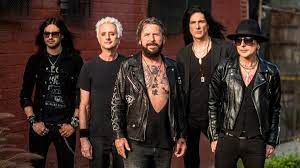 Blackbird Angels — founded by guitarist Tracii Guns (L.A. Guns) and bassist/vocalist Todd Kerns (Slash, Toque, Heroes and Monsters)–have announced the upcoming release of their debut album, SOLSORTE, on September 8, 2023. The first single and video from the album, "Shut Up (You Know I Love You)," are out today. Watch a video for "Shut Up (You know I Love You)" here.   Pre-order/save SOLSORTE here. "Todd and I have wanted to make a record for about 10 years now and we finally did it and it's everything I hoped for," declares Tracii Guns. "With the addition of Adam Hamilton it's pure magic. For live performances, Johnny Martin will...