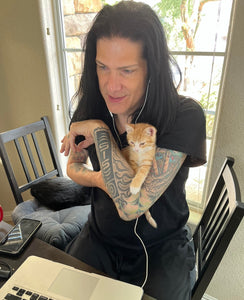 What do you think a multi-talented, international rock star does on his birthday? He makes a donation to his hometown animal shelter. Few people know that Todd Kerns has a deep affection for cats and a special place in his heart for his hometown of Estevan, Saskatchewan. The Estevan Humane Society has embarked on major initiatives for their shelter, some specifically targeted at their feline population. And Todd has stepped up to help. "One thing we don't think will be covered with other donations are the enrichment items to add to the kitten rooms after the renovations have been completed,"...
---
• RATT • Stephen Pearcy • Stephen Pearcy coffee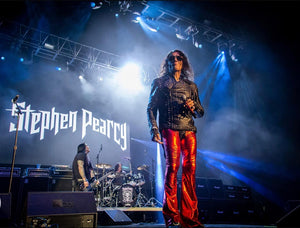 "Dangerous but worth the Risk!STEPHEN PEARCY, founder lead singer songwriter of the 1980's mega successful rock group RATT, is pleased to announce his new collaboration with Writers & Rockers Coffee Company for his own exclusive line of premium signature coffees.PEARCY, a hard core coffee connoisseur is known to request a cup of coffee coming off stage. Stephen is a serious coffee fanatic and after having traveled the world for years, knows a great cup of coffee.Stephen's Collection includes "Round and Round," "Hollywood Wired," "Double Shot," and "Ultra Nitro," all premium blended to his specifications."These premium signature coffee blends that we...
---
According to the Nairobi Coffee Exchance, Kenya's coffee earnings in the 11 months to August 2022 increased by $81 million, boosted by higher volumes and better prices in the international market. We really believe Jimmy Burkard, Pariah Pickup's and the guys from Haywire have had a lot to do with this.Data from the Nairobi Coffee Exchange (NCE) shows returns in the period hit $210 million compared to $129 million in the 11 months to August 2021.The coffee season in Kenya starts in October, hence the reporting of earnings being pegged to that month.The number of bags sold through the auction grew...
---
• Chris Burke-Gaffney • Steve McGovern • The Pumps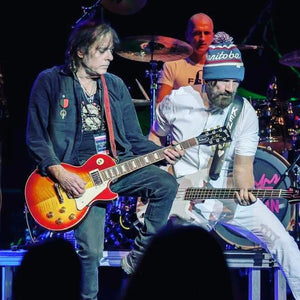 The always popular Burt Block Parties return this summer, bringing the festival atmosphere outdoors to downtown Winnipeg for two weekends. The events will take place directly outside the Burton Cummings Theatre between Smith Street and Notre Dame Avenue, welcoming up to 4,000 fans each night, rain or shine.On Friday, August 19, you'll get a rare opportunity to see Chris Burke-Gaffney, Steve McGovern and the guys share the stage with Nazareth, Streetheart and The Headpins. Click here for tickets.To celebrate, we've dropped the price of their Coffee With The Queen Coffee to $15.00.
---
Heading into their 8th year of Rock the Boat Music Festival at beautiful Green Park in Tyne Valley, PEI., our friends from Haywire will be sharing the stage with a number of talented Canadian groups.The festival promise to be bigger and better by going back to their roots by bringing the best Canadian Rock Bands to Prince Edward Island! Since 1973, Tyne Valley has been the home of the Canadian Oyster Shucking Championship. From its humble beginnings, it has grown into an event that is unforgettable to most in attendance. Oyster shuckers from across the country travel far and wide...