News — concentrated coffee
• coffee • coffee beans • cold brew • concentrated coffee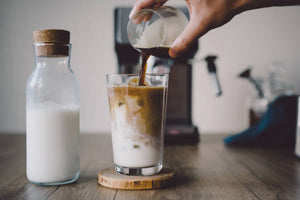 Concentrated coffee has various uses and can be quite versatile. Here are a few common applications for concentrated coffee: Diluted coffee: The most straightforward use of coffee concentrate is to dilute it with water or milk to make a regular cup of coffee. By adding hot water or steamed milk to the concentrate, you can quickly prepare a flavorful cup of coffee. Iced coffee: Coffee concentrate is excellent for making iced coffee. Since it's already concentrated, you can pour it directly over ice and dilute it with cold water or milk. This method ensures that your iced coffee won't become...
---
• coffee beans • cold brew • concentrated coffee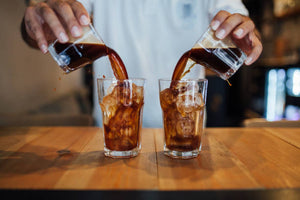 To make coffee concentrate, you can use a method called cold brewing. Cold brewing extracts coffee flavors from the beans slowly and creates a concentrated coffee that you can dilute with water or milk to make your desired strength of coffee. Here's how you can make coffee concentrate using the cold brewing method: Ingredients: Coarsely ground coffee beans Filtered water Instructions: Measure the coffee: Start by measuring the desired amount of coarsely ground coffee. A good starting point is a ratio of 1 part coffee to 4 parts water, but you can adjust this ratio to your preference. Combine coffee...