• L.A. Guns • Todd Kerns • Tracii Guns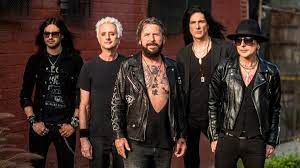 Blackbird Angels — founded by guitarist Tracii Guns (L.A. Guns) and bassist/vocalist Todd Kerns (Slash, Toque, Heroes and Monsters)–have announced the upcoming release of their debut album, SOLSORTE, on September 8, 2023. The first single and video from the album, "Shut Up (You Know I Love You)," are out today. Watch a video for "Shut Up (You know I Love You)" here.   Pre-order/save SOLSORTE here. "Todd and I have wanted to make a record for about 10 years now and we finally did it and it's everything I hoped for," declares Tracii Guns. "With the addition of Adam Hamilton it's pure magic. For live performances, Johnny Martin will...
---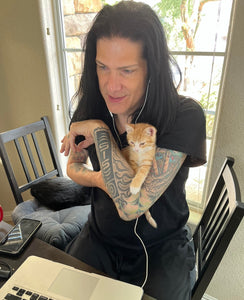 What do you think a multi-talented, international rock star does on his birthday? He makes a donation to his hometown animal shelter. Few people know that Todd Kerns has a deep affection for cats and a special place in his heart for his hometown of Estevan, Saskatchewan. The Estevan Humane Society has embarked on major initiatives for their shelter, some specifically targeted at their feline population. And Todd has stepped up to help. "One thing we don't think will be covered with other donations are the enrichment items to add to the kitten rooms after the renovations have been completed,"...
---
• coffee • coffee beans • cold brew • Todd Kerns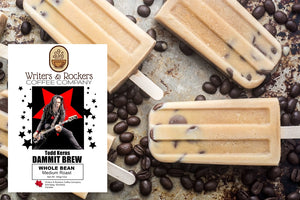 When it's hotter than a Slash lick outside and you're in desperate need of some Kerns' Koolness, suck on one of these Iced Dammit Mocha Pops for a rockingly sweet summer treat. This popsicle recipe, developed in our own secret Writers & Rockers Flavour Compound combines everyone's three favourite things—Todd Kerns, Dammit Coffee and oh yeah, chocolate. Ingredients: 2 cups of Todd Kern's Dammit cold brew (brewed in advance – see below) ¼ cup sweetened condensed milk 6-8 tablespoons dark chocolate chips Popsicle sticks Popsicle mold Directions: Mix sweetened condensed milk and the Dammit cold brew in a separate glass...